Cazwell Christoph is a limited edition adoptable.
Set Information
Edit
Cazwell Cristoph is the third adoptable of the Valenth Extra Collection.
In Game Description
Edit
"Cazwell Christoph is a former librarian who was transformed into a leupak during a freak accident in Chimre. Now, he lives in the shadow of his older sister Elliot as he tries to find himself-- or at least, who he once was..."
Evolution
Edit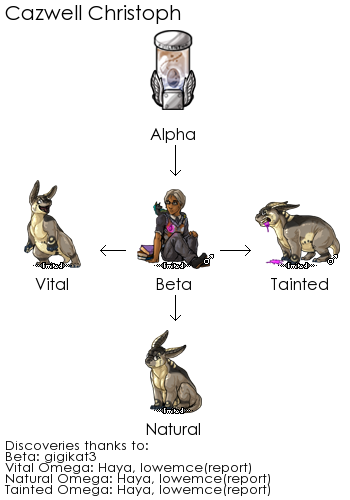 Alternate Coloring
Edit